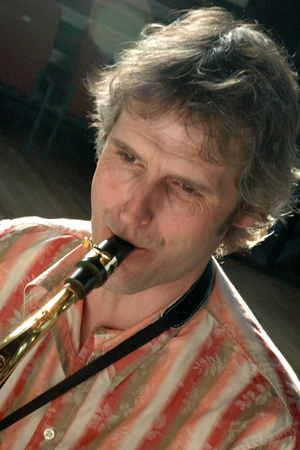 About
Chamberjazz and its sister forms of chamberdance and chamberfunk are modern fusions of different musical styles, with chamberjazz being the umbrella term for all.
The music is passionate, engaging, energetic and exciting – to play and to listen to. Harmonic and stylistic vocabularies are drawn from the worlds of jazz, dance and funk music but the compositional process is very much from the classical chamber tradition. Some extended performance techniques are required, such as harmonics, multiphonics and circular breathing and some pieces feature opportunities for improvisation.
British saxophonist and composer, Tony Davis, specialises in writing chamberjazz and chamberdance music for saxophone. For much of his career he has been a teacher, freelance musician and composer, receiving commissions from Yorkshire Arts, the BBC, ITV, Channel 4, and saxophonists Alex Mitchell and Gerard McChrystal. He has performed at many of the British Saxophone Congresses and also the World Saxophone Congresses in Montreal (1997), Valencia (2000), Massachusetts (2003), Ljubljana (2006) and Bangkok (2009).